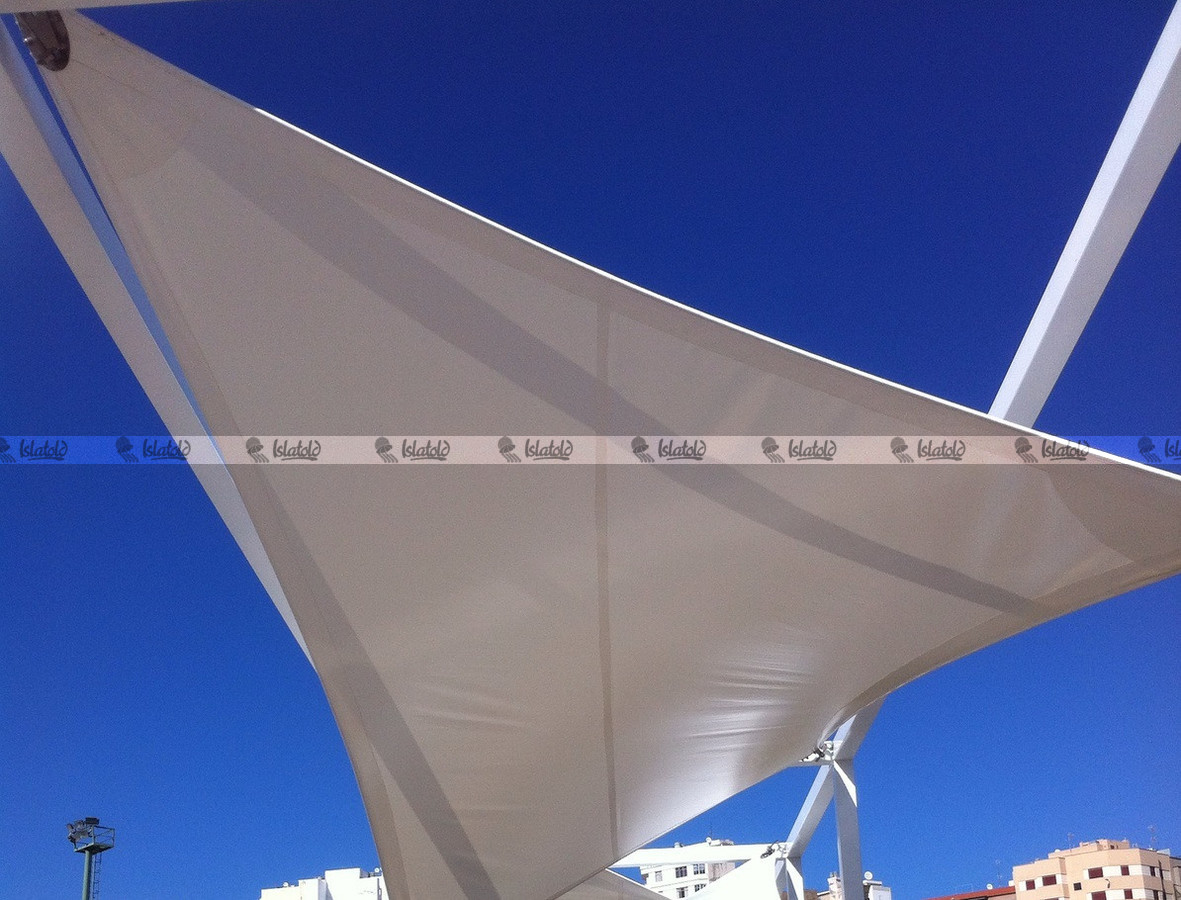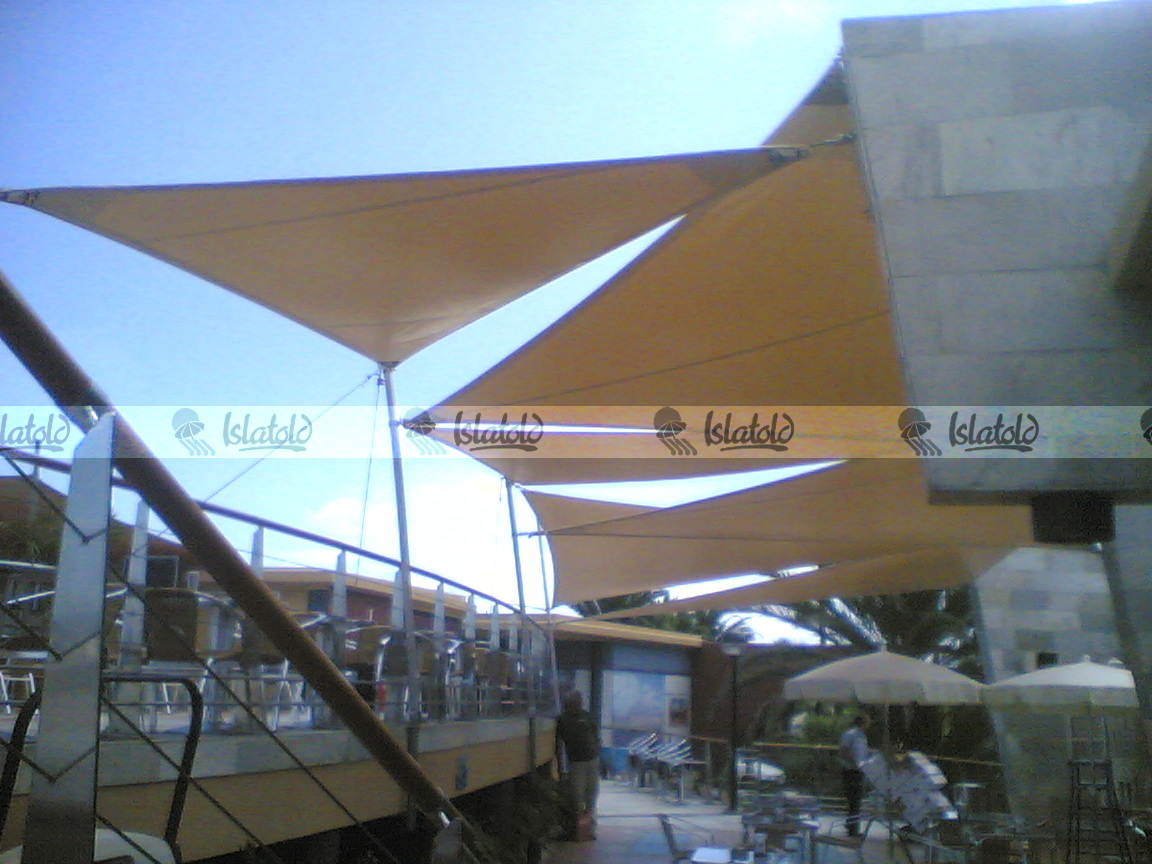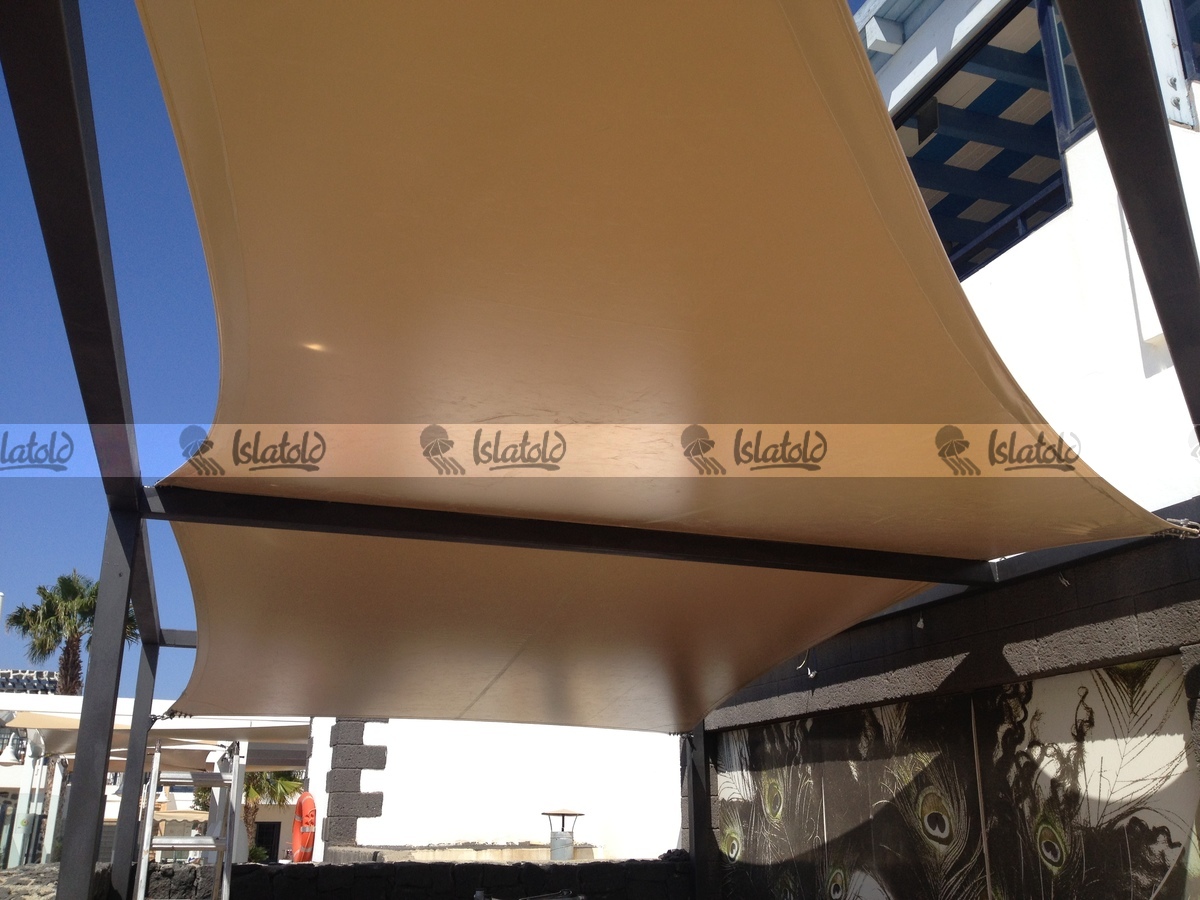 TIGHTENED AWNING
Reinforced and tightened canvases with stainless Steel mechanisms and steel wires, manufactured with high-tenacity plastic-coated canvas.
This model is presented to cover large areas in an exclusive, modern and elegant way.
The different forms that can adopt, as well as its undoubtedly strength, provide protection from atmospheric elements.
Destined mainly for commercial premises, it can also be installed in houses if requirements are met.